I collaborated with a group of talented designers in conceptualizing an exhibition based of the design documentary,
Design Canada
, created by Greg Durrell from 
Hulse & Durrell
. Using the pre-existing brand elements and content from the film itself, we ventured into what it would look like if the film became a travelling exhibition. We based the exhibition in the Ernest E. Poole galley at the Art Gallery of Alberta, where we took some of our own photos, as well as some we found, and manipulated the images to make it look like the real deal.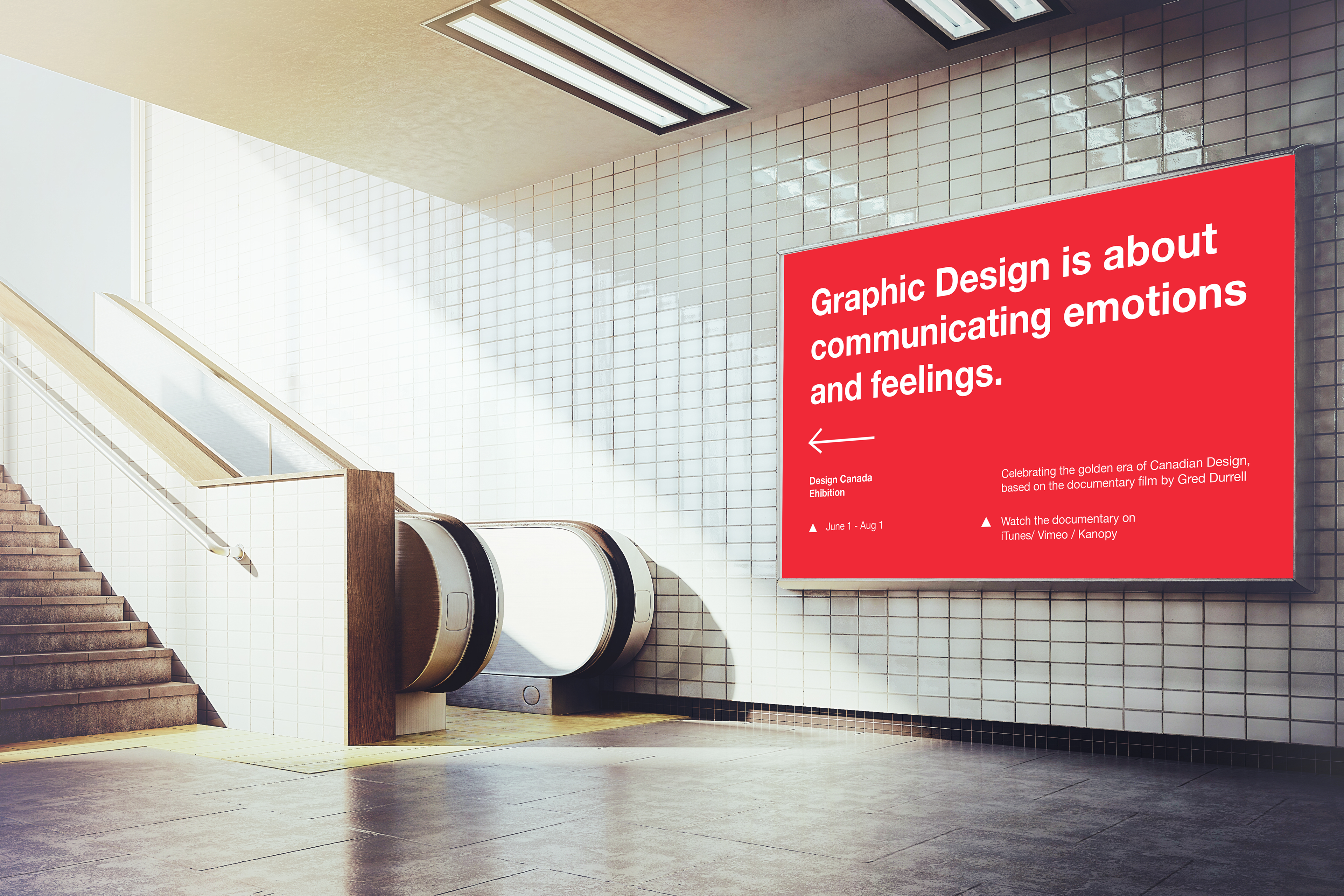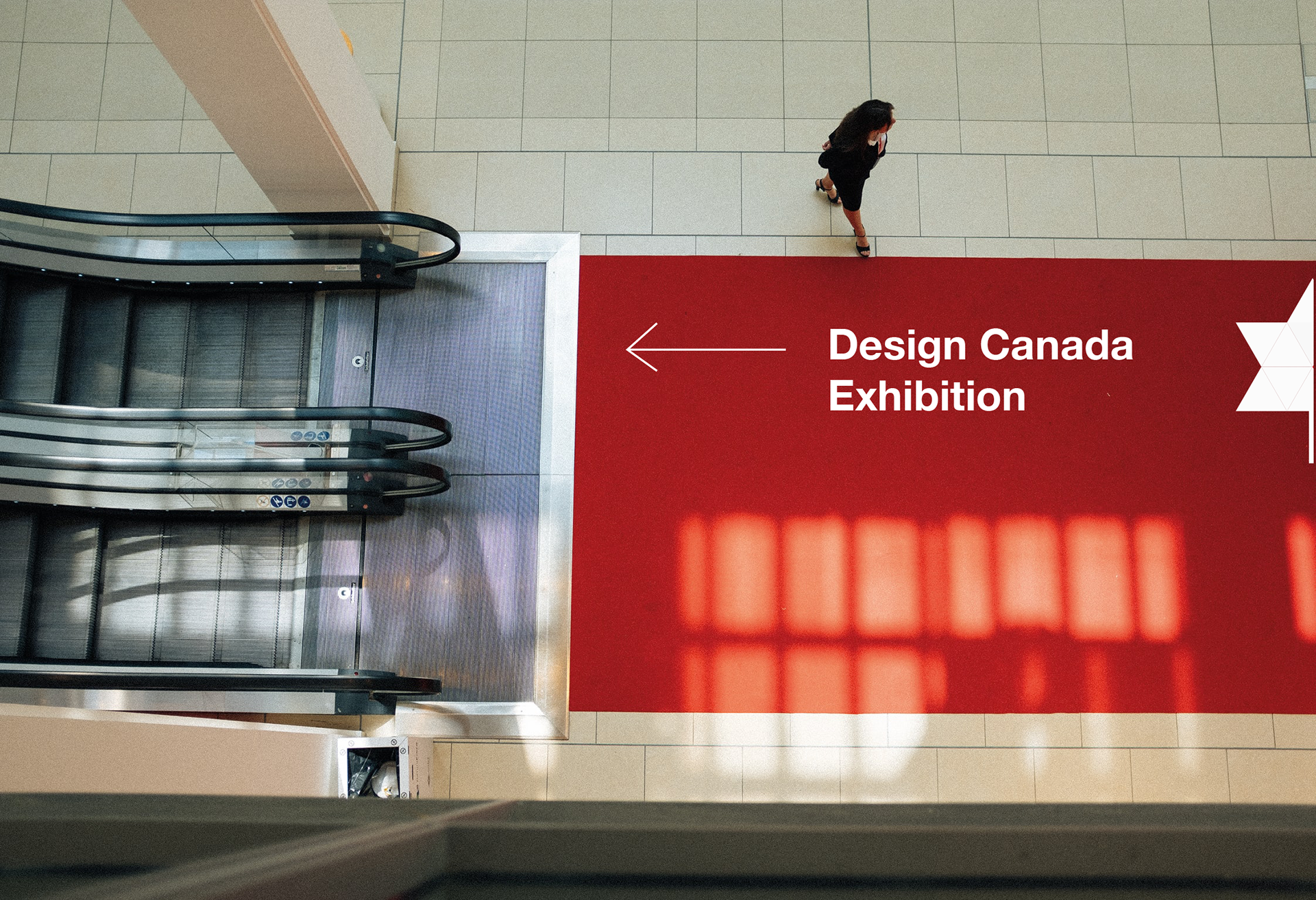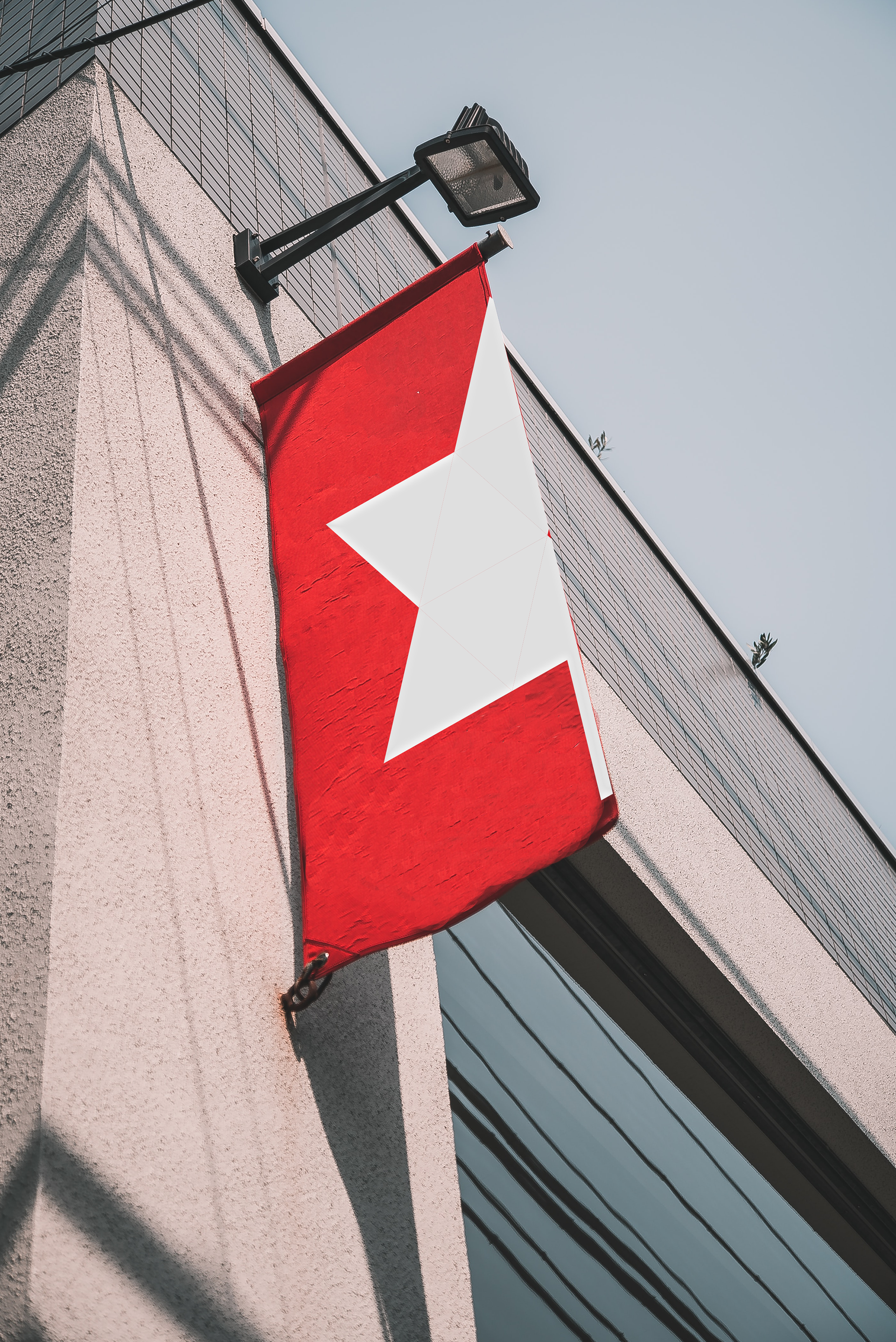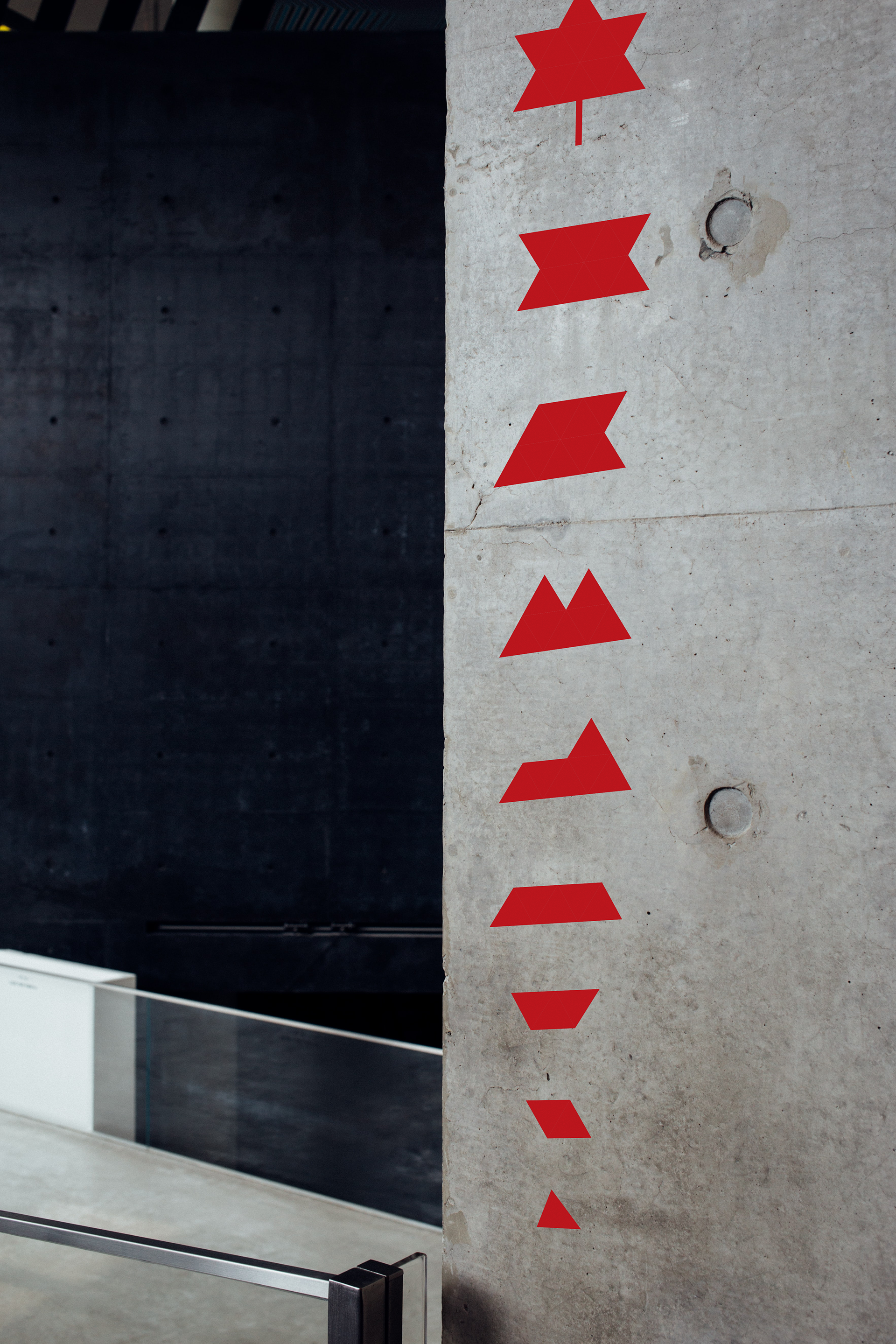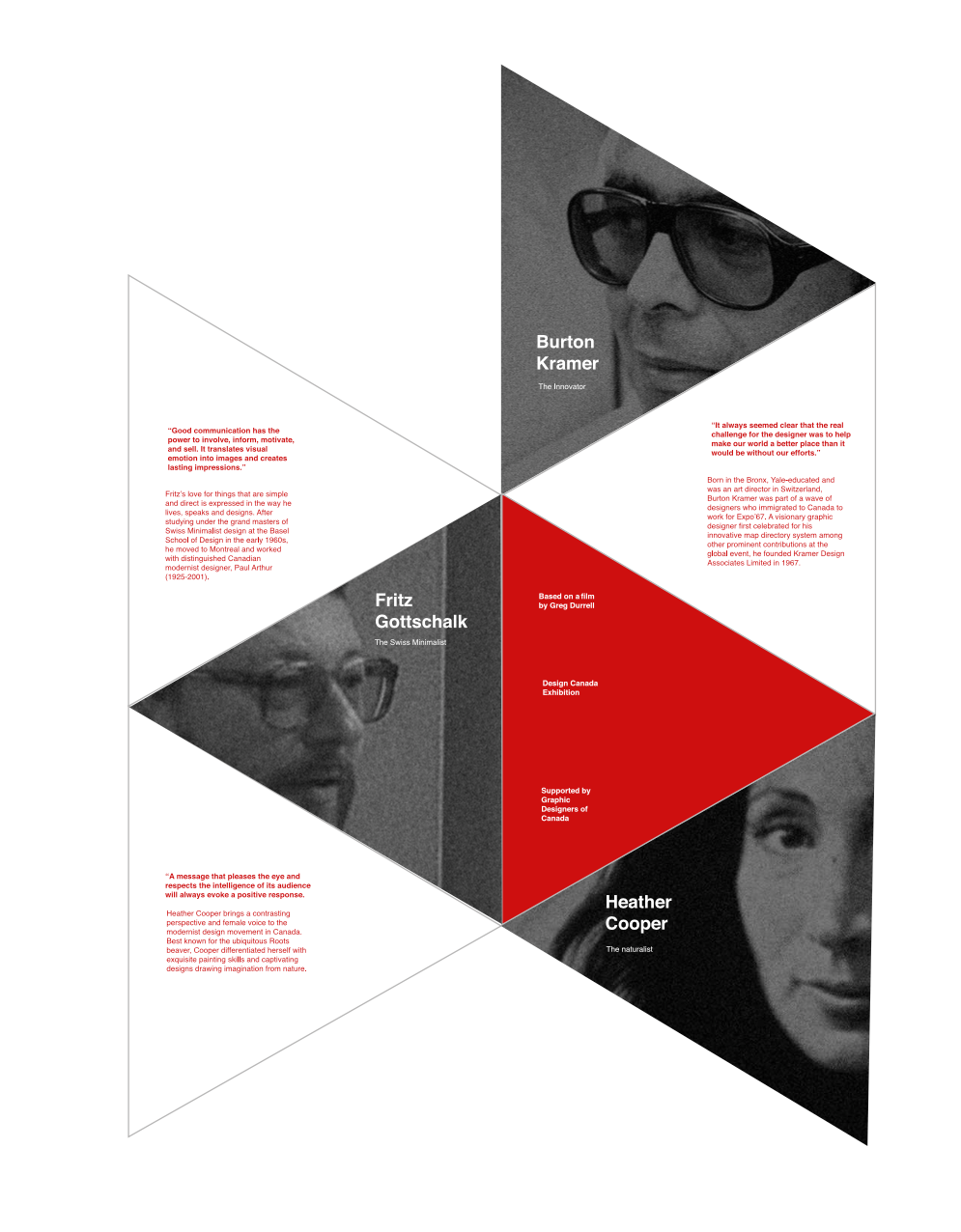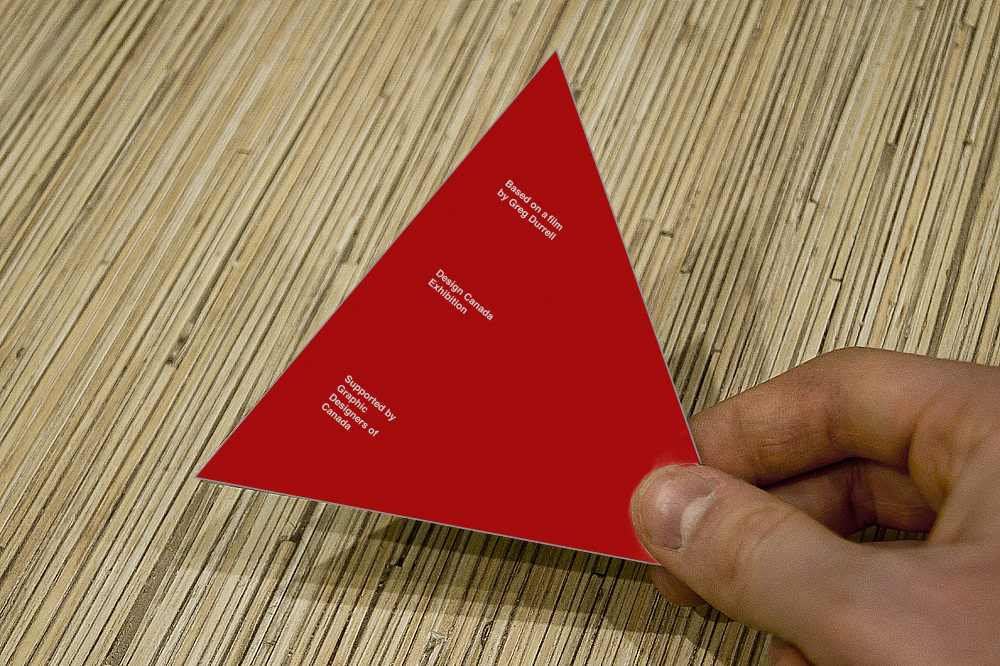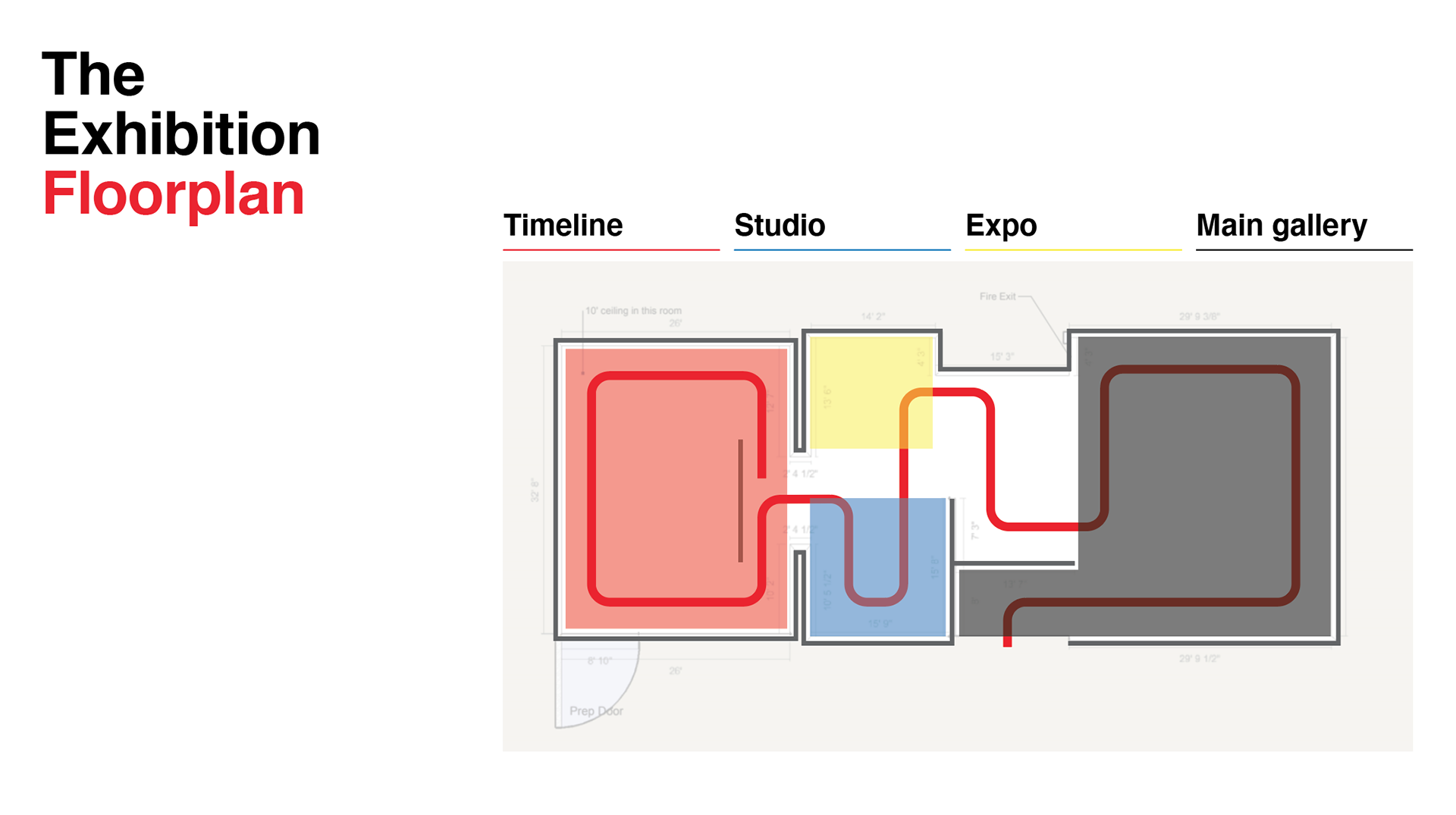 Main gallery –– which featured the work of the featured designers;
Expo –– which featured the Montreal 1967 Expo;
Studio –– which was an interactive simulated studio that encouraged participants to create a new Canadian flag;
Timeline –– which featured the related design events that occurred from the late 50s up until the late 80s.