Junior Achievement Northern Alberta & NWT (JA) reached out to the Ad Club of Edmonton (ACE) for assistance in getting more sign-ups in various small cities across Northern Alberta. The goal of the workshop was to create a digital advertising campaign to increase awareness with Parents, Teachers, School Principals and other Educators that can run throughout the summer and into the fall.
JA wanted to emphasize the Teachers as the primary target audience. However, we decided that pursuing the School Principals was a better route as they have the final say in most extracurricular programs in their schools. This is followed by Startup Communities, Teachers and Students, and Local Entrepreneurs (Donors) as the secondary target audience. 
Marketing and Strategy –
Moh Elshamy
Design and Creative – John Naboye
Mentor – Jordan Mair (ZGM)
Research
The following is an overview of key insights, statistics, and research relating to our campaign. For our approach, we decided to generate interest and demand throughout the community, eventually getting the principals on board.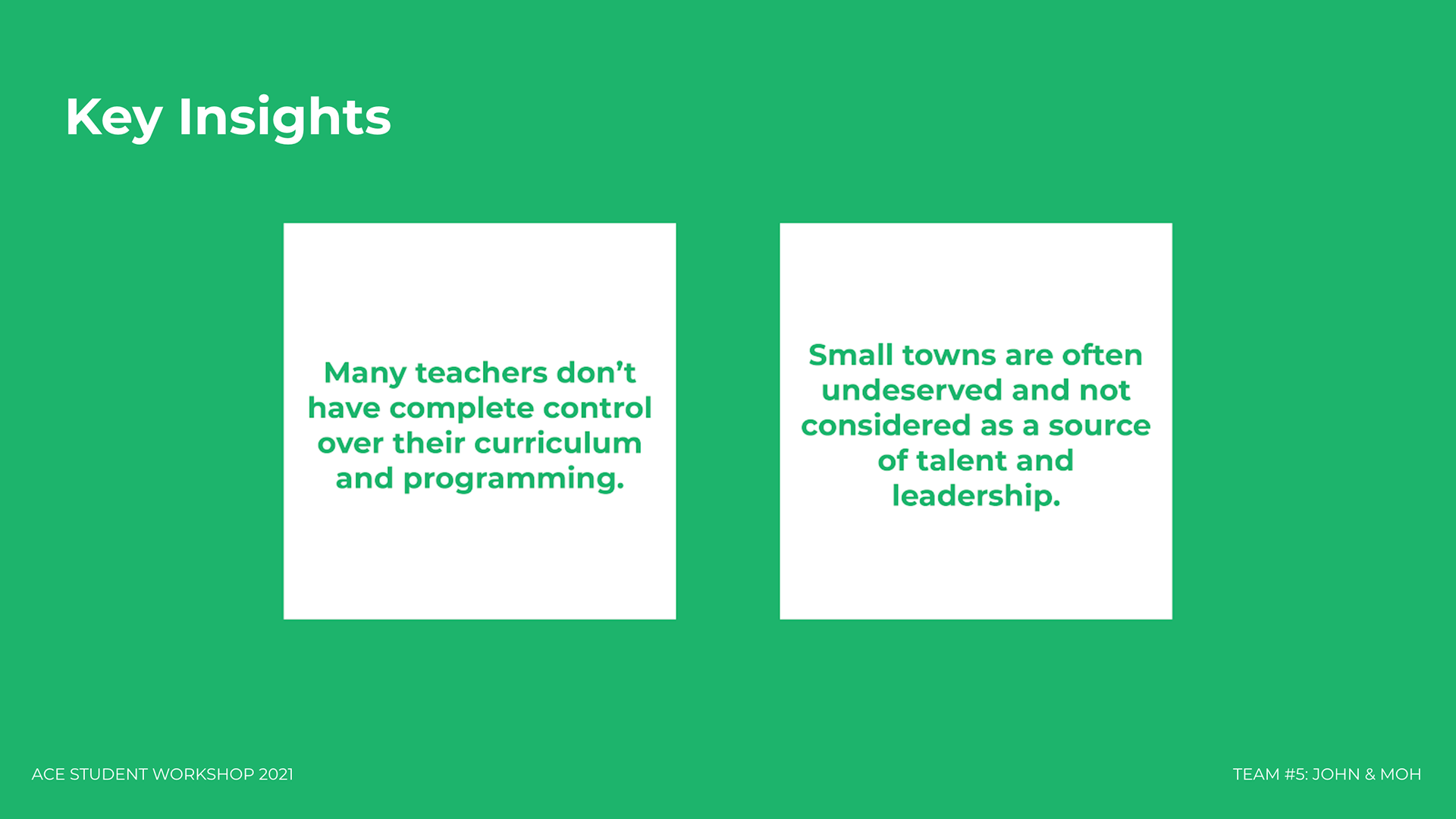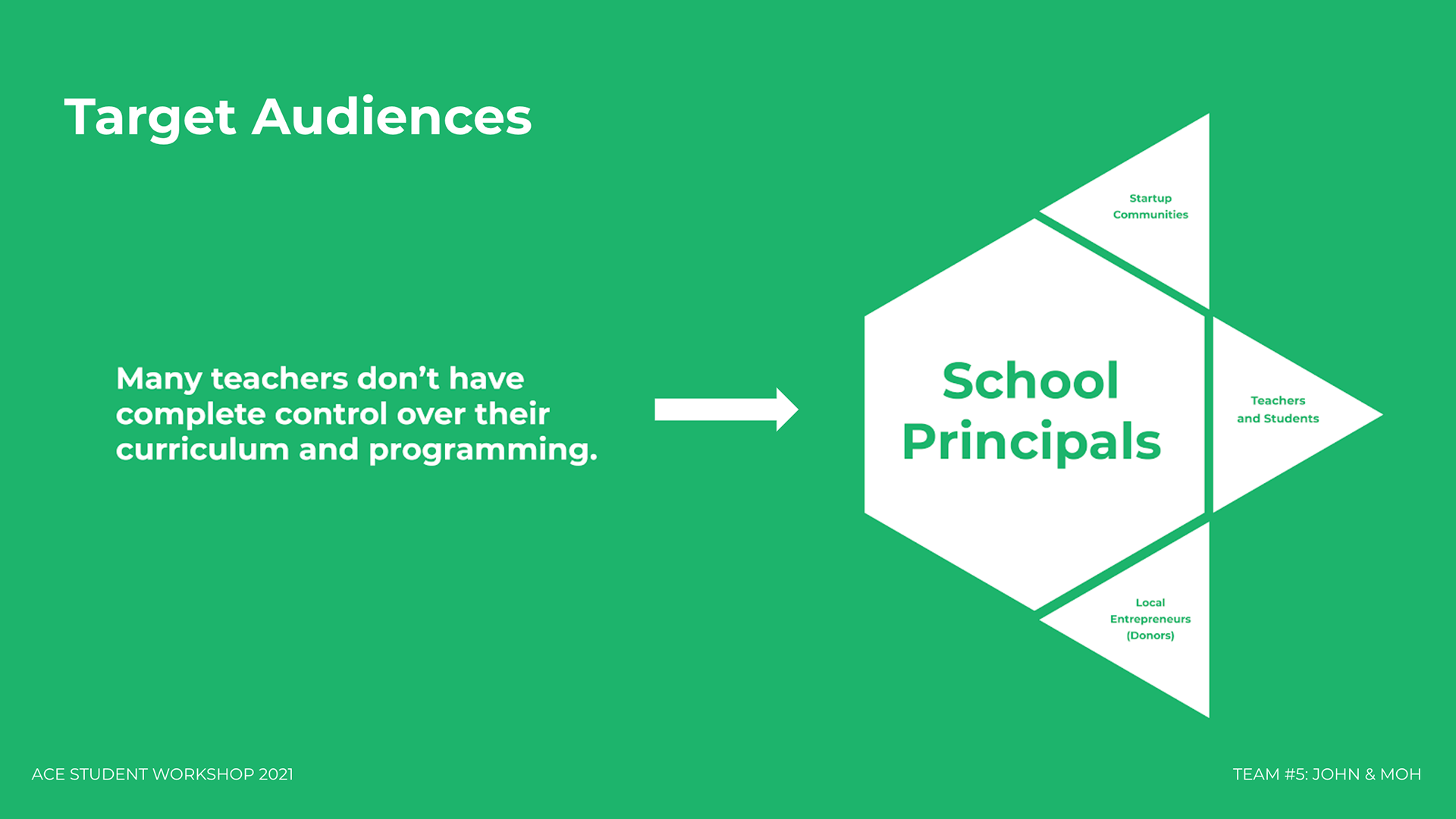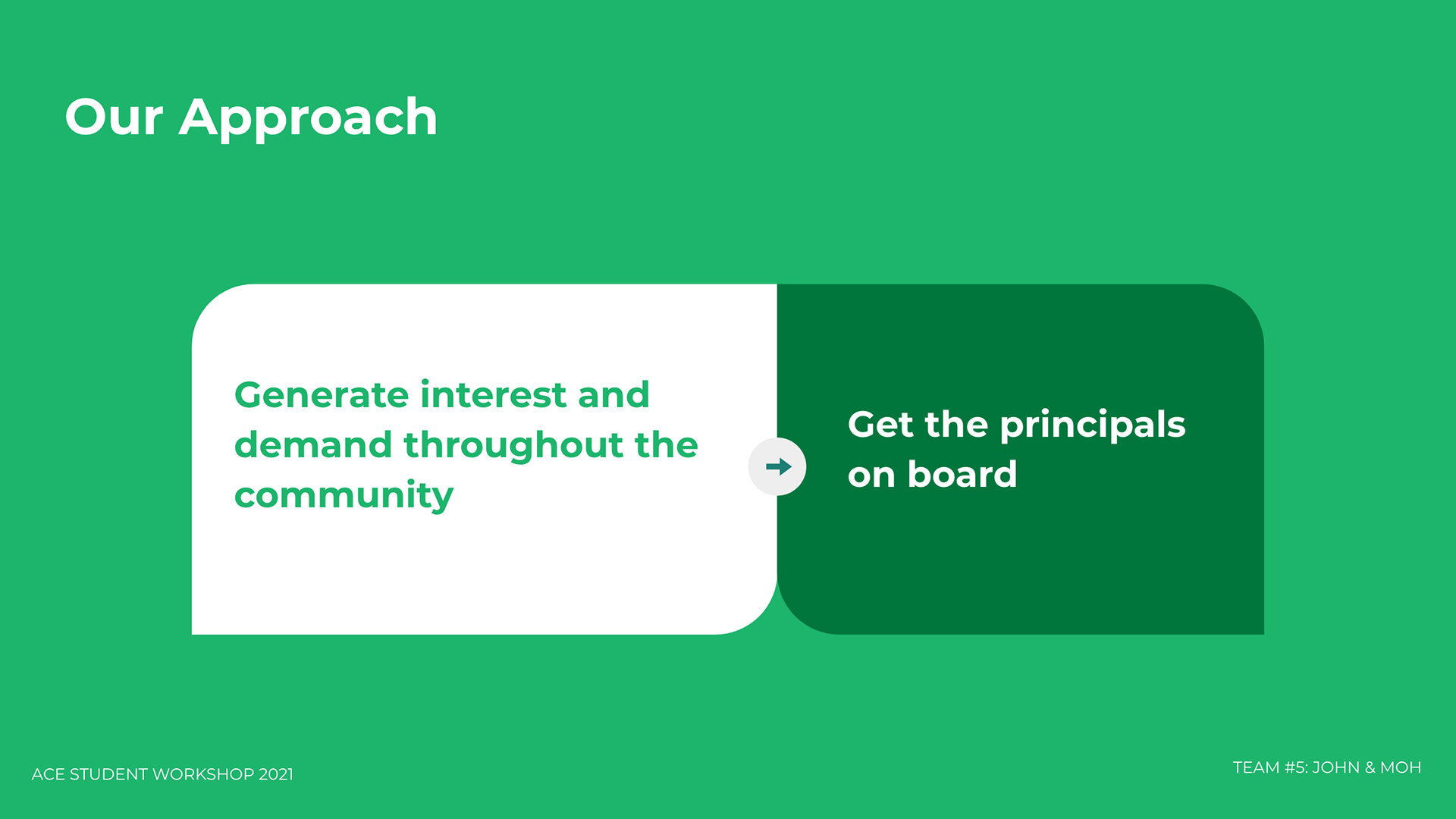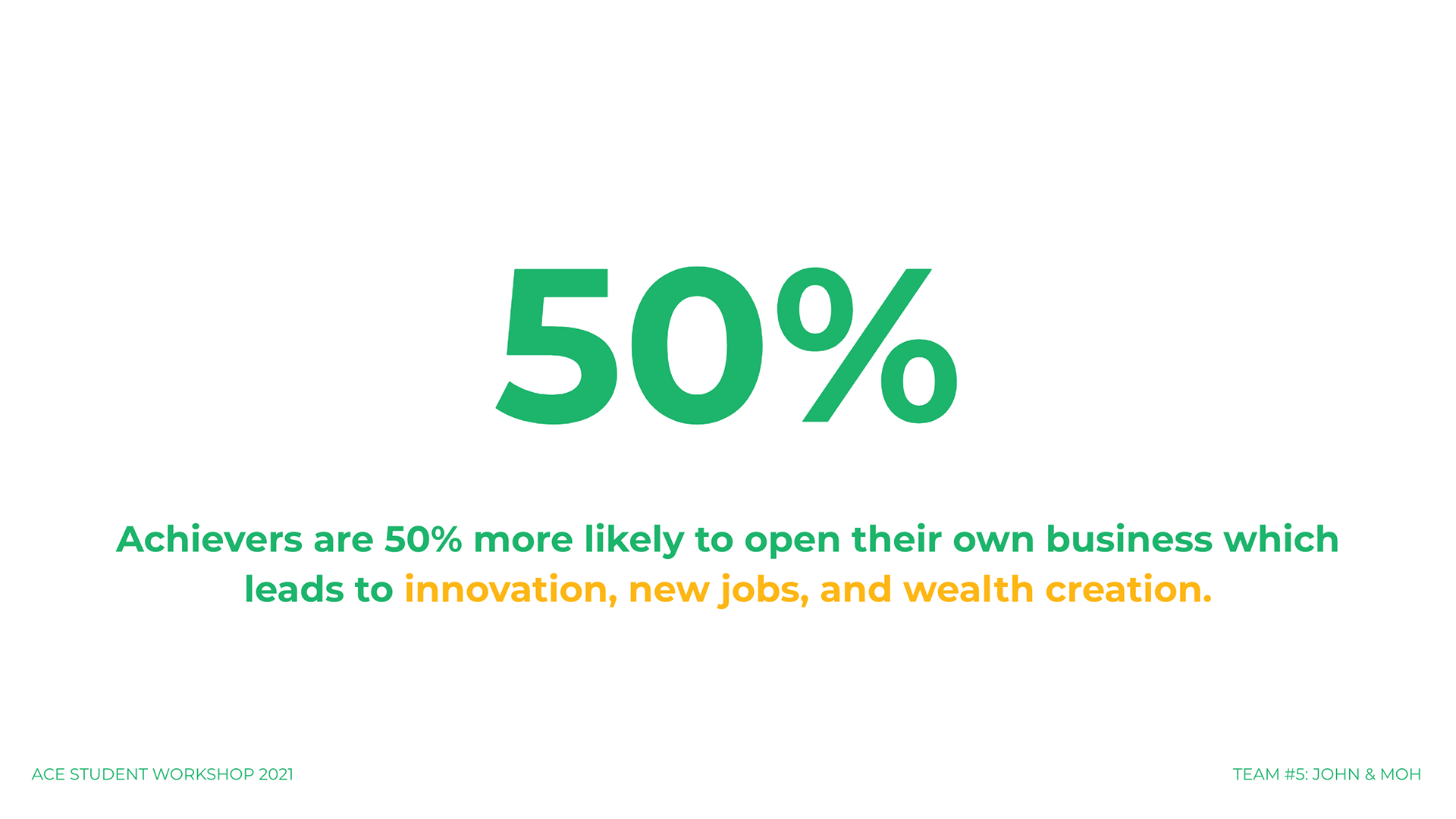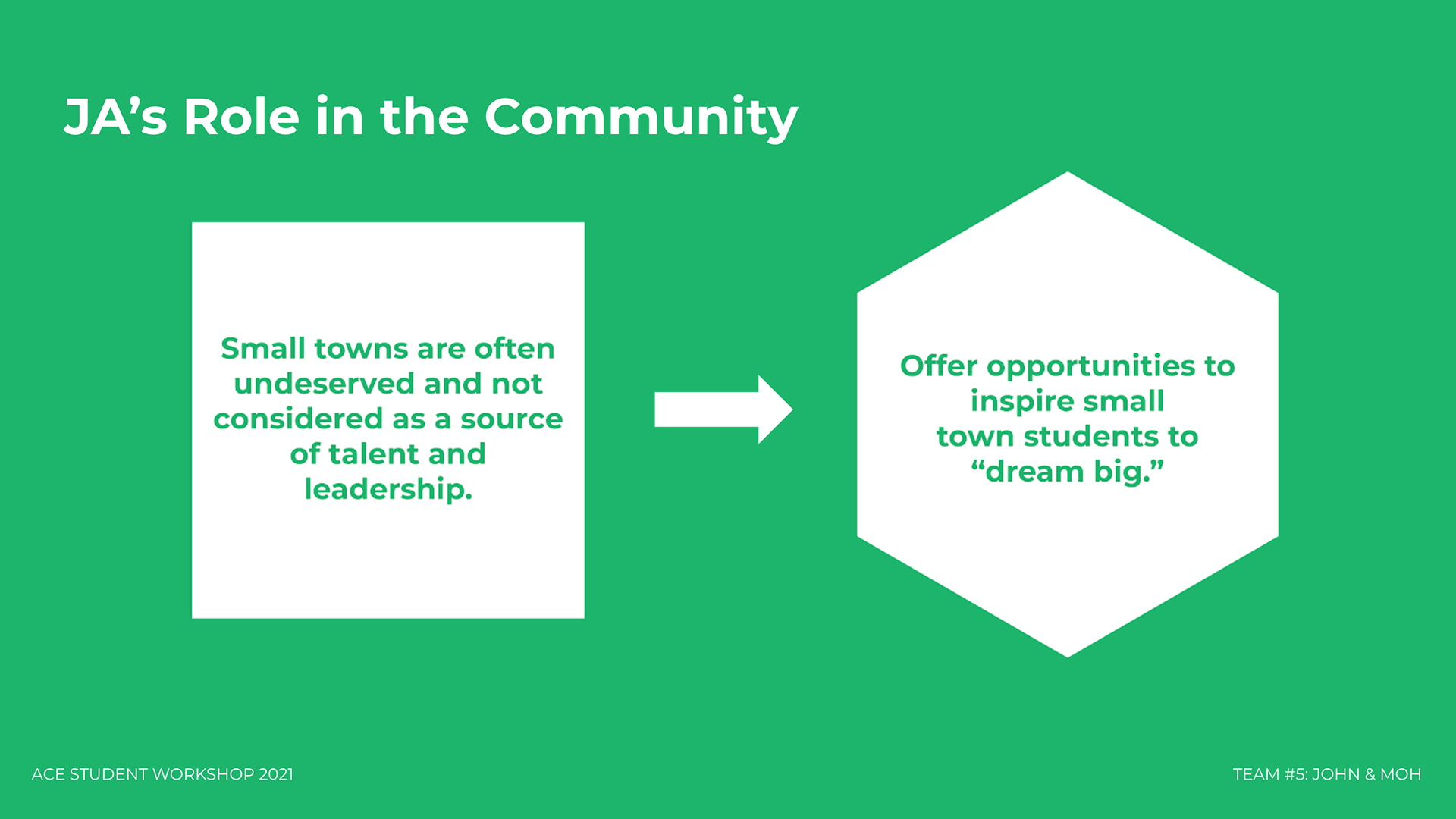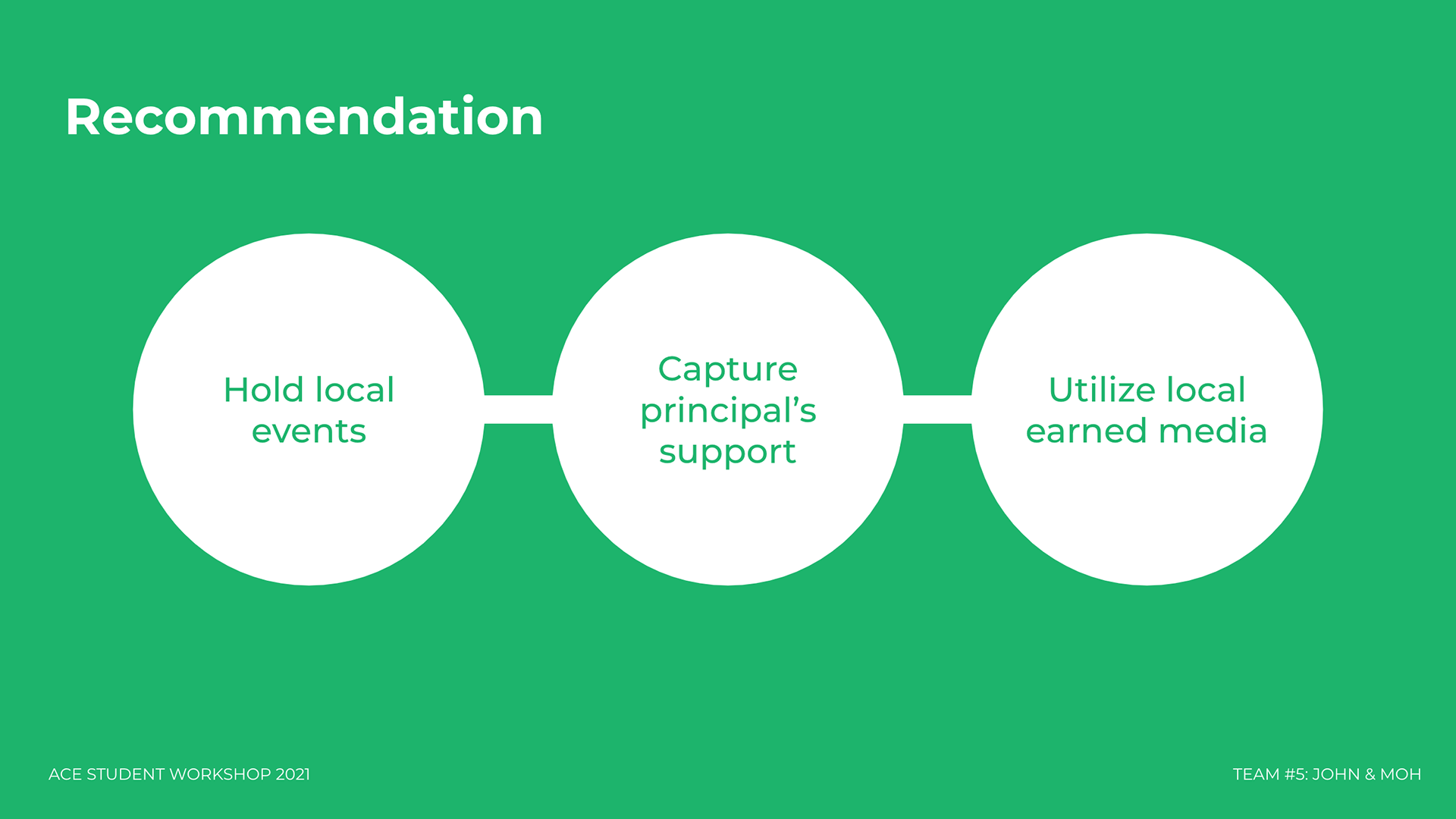 Creative Concepts – The "JA Challenge"
JA is very events-focused and has success through word of mouth as a method of communication. Instead of pursuing a traditional digital campaign, we proposed a youth pitch competition that has the potential for fostering community collaboration for years to come. It acts as a "Trojan Horse" strategy, where it will start as a community event that increases its local influence over time, ultimately reaching the school population. To reinforce this strategy, there will be a panel of judges that consist of local entrepreneurs, a JA alumni, an ATB rep, and the last one judge being a school principal, who will have a first-hand experience of JA in this competition.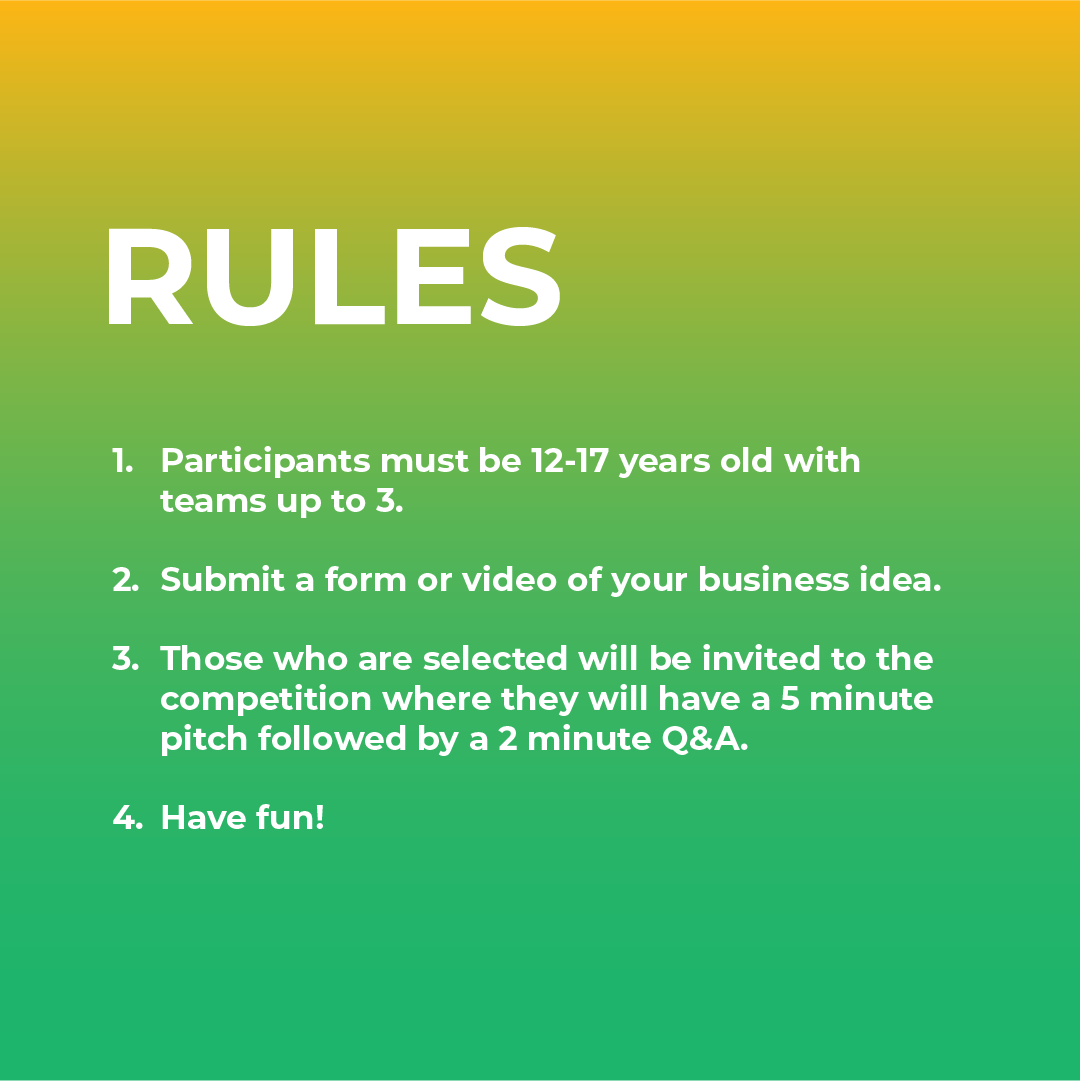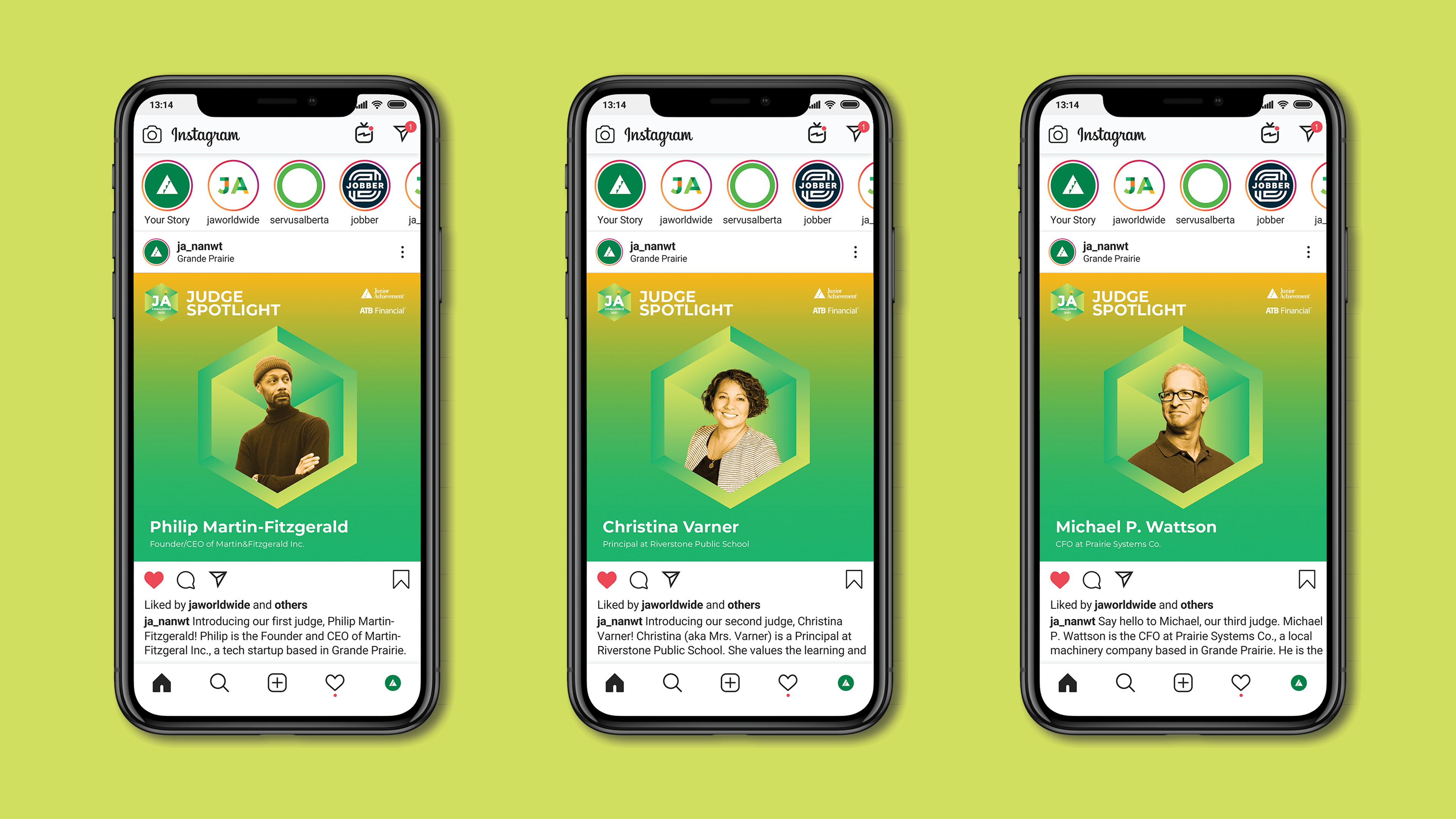 Getting the ATB Entrepreneur Centre on Board
We wanted to foster community through collaborations with local businesses and startup incubators. We reached out to the ATB Entrepreneur Centre to see if they were actually interested in this potential collaboration. They happily expressed their interest, so we made sure the ACE judges knew that, in which we made Nicole Medeiros (our contact) a judge in the JA Challenge.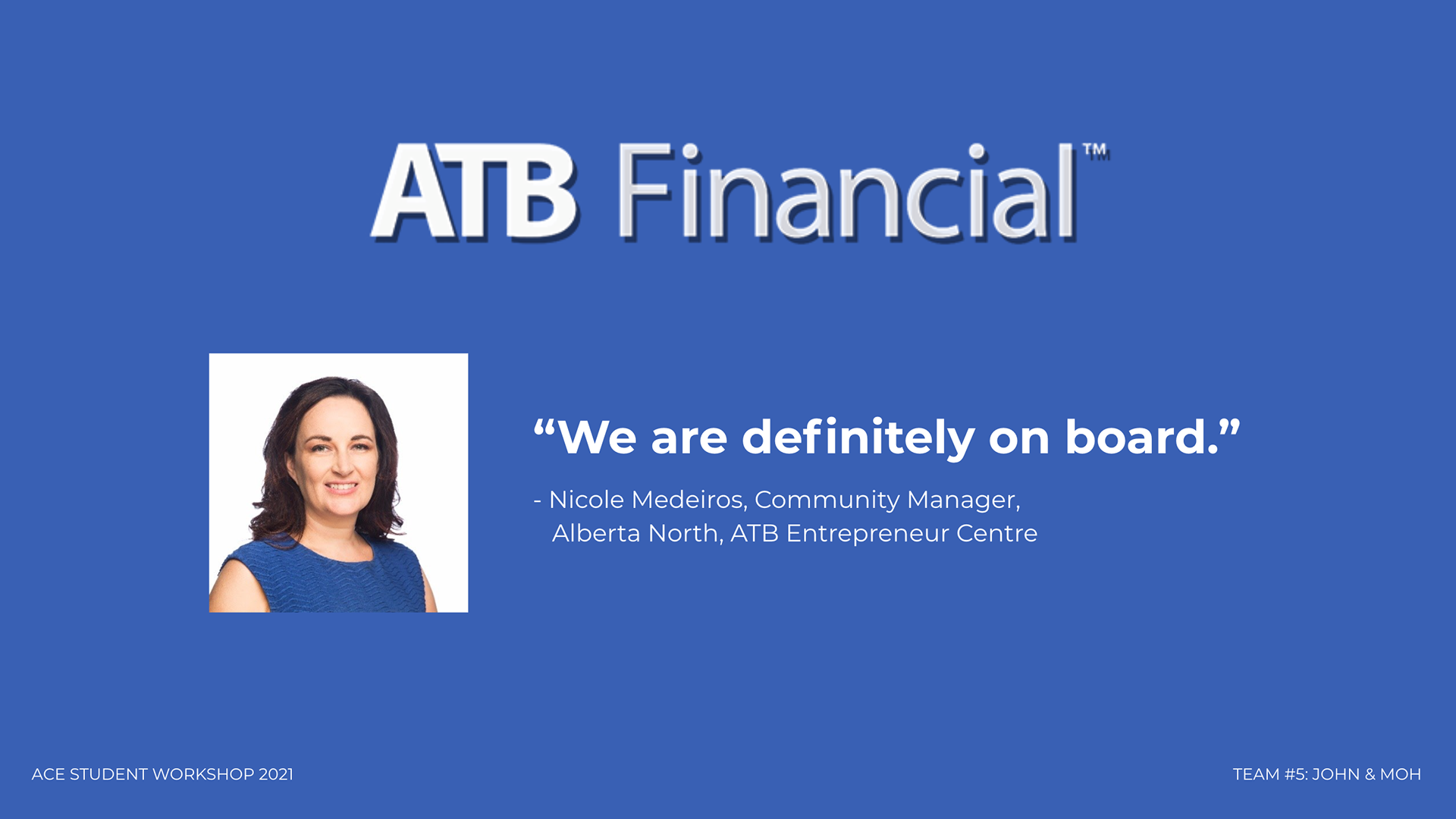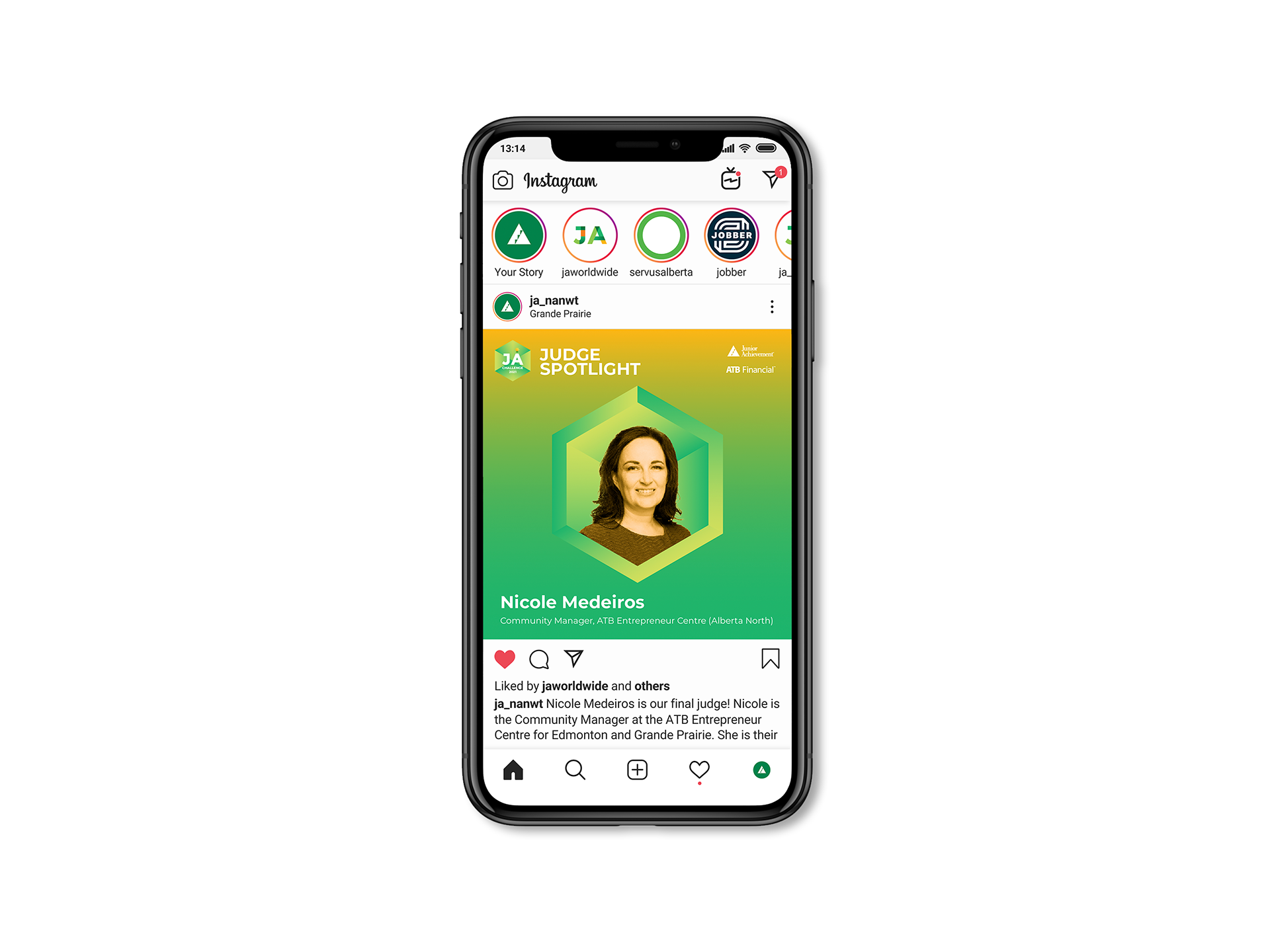 Follow Up
Once the challenge is over, we plan to use the momentum from the JA Challenge to pursue program sign-ups. This will be done through a PR campaign that focuses around JA representatives and alumni being featured on local news channels, magazines, and newspapers, where they can discuss the competition's results, as well as JA's purpose and vision. These JA reps and alumni can also share their stories about JA.
We also plan to have JA ads that will be up for display in the digital and physical space. The digital campaign will be geotargeted within the Grande Prairie area on YouTube, Instagram, Facebook, and LinkedIn. The physical and outdoor advertisements will be strategically placed on billboards, and within schools through posters and digital TV ads.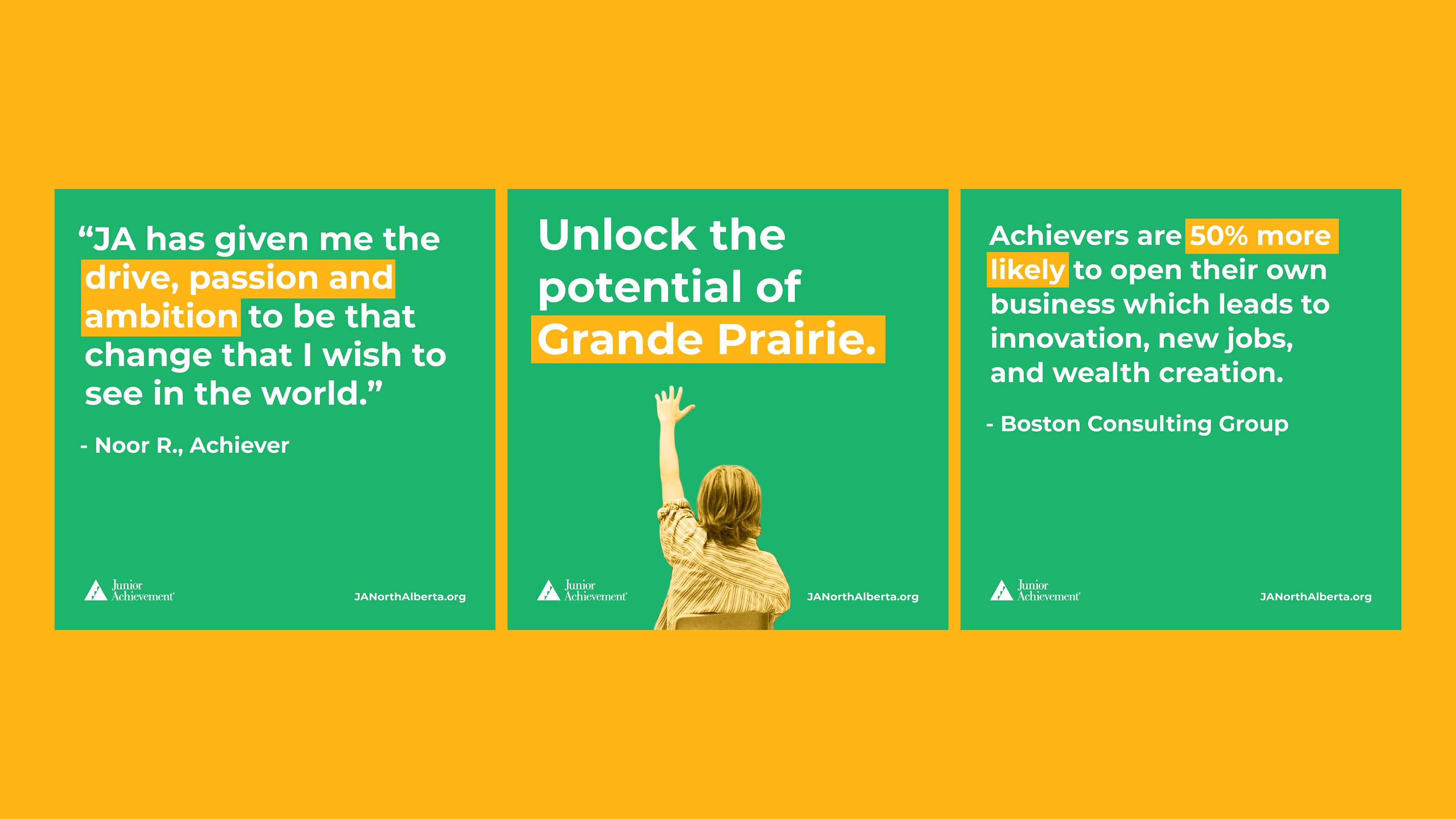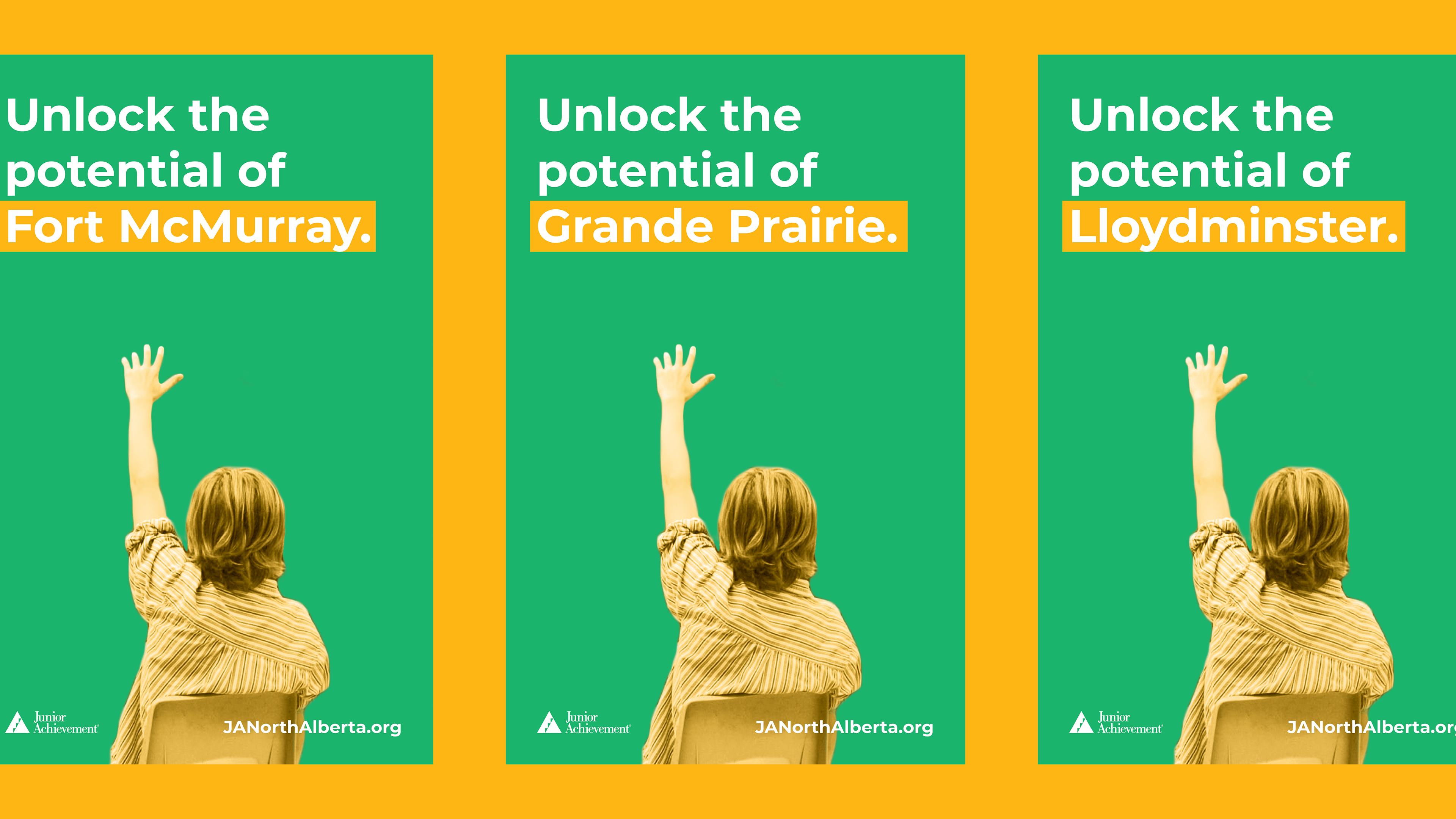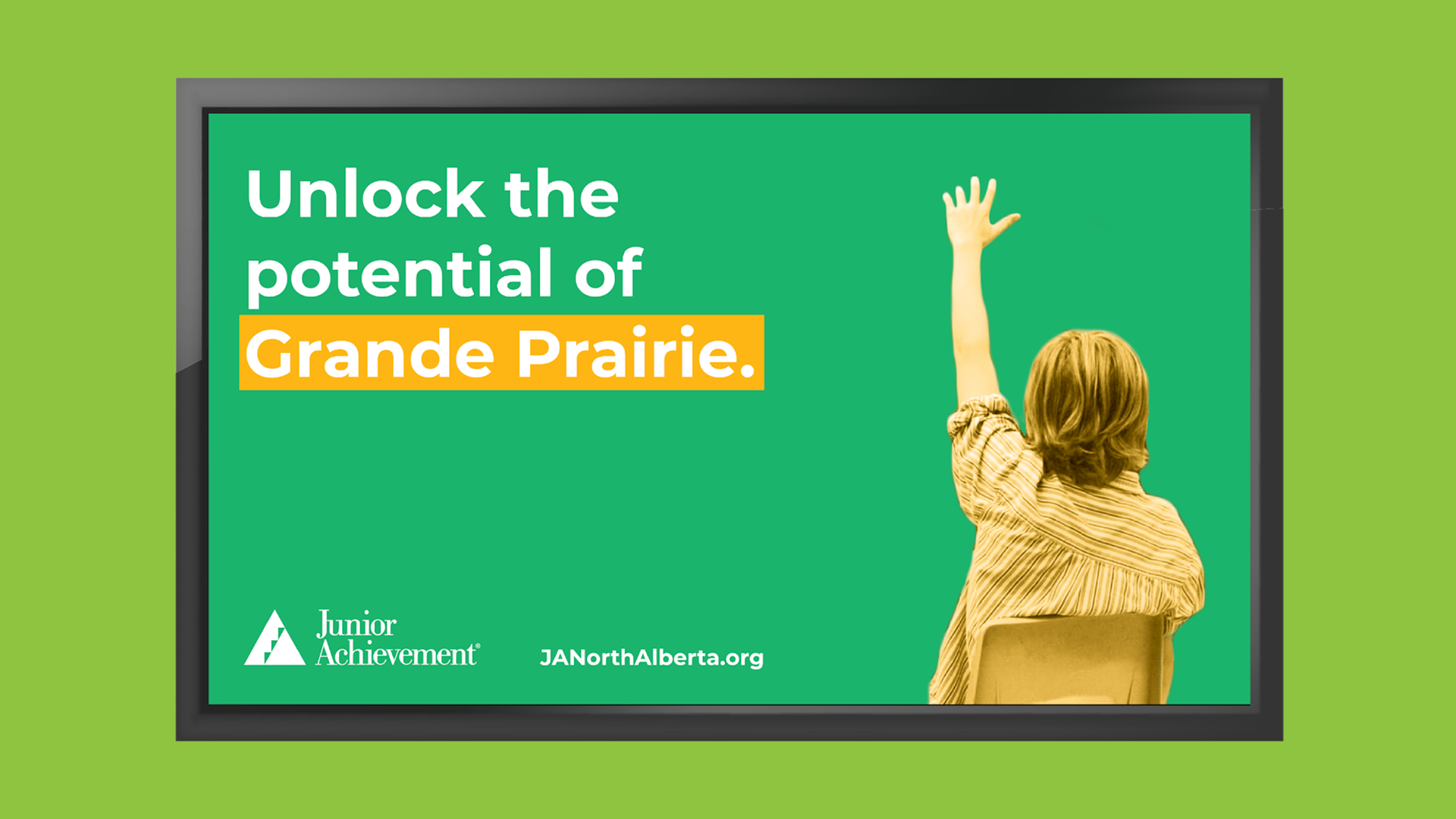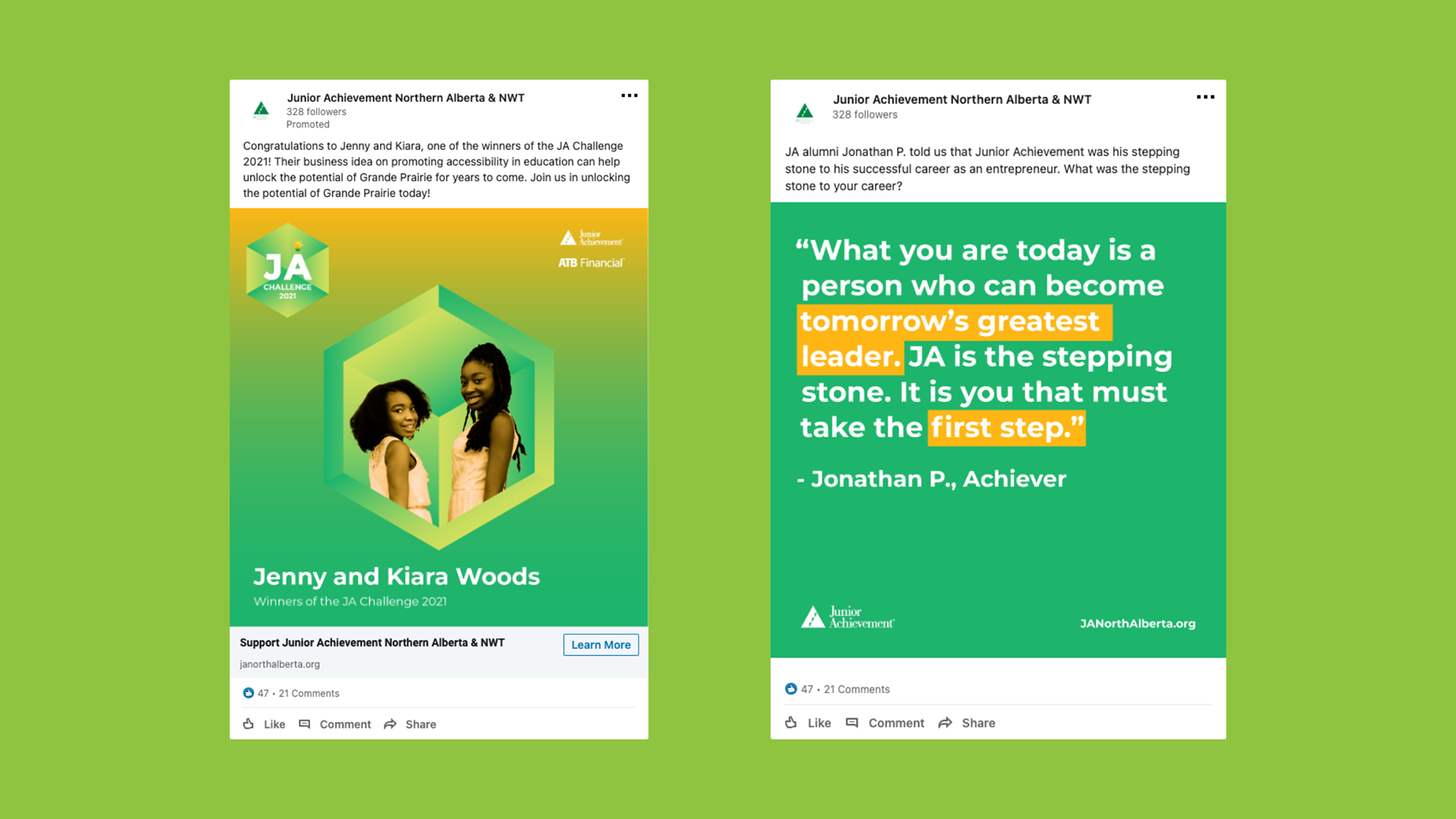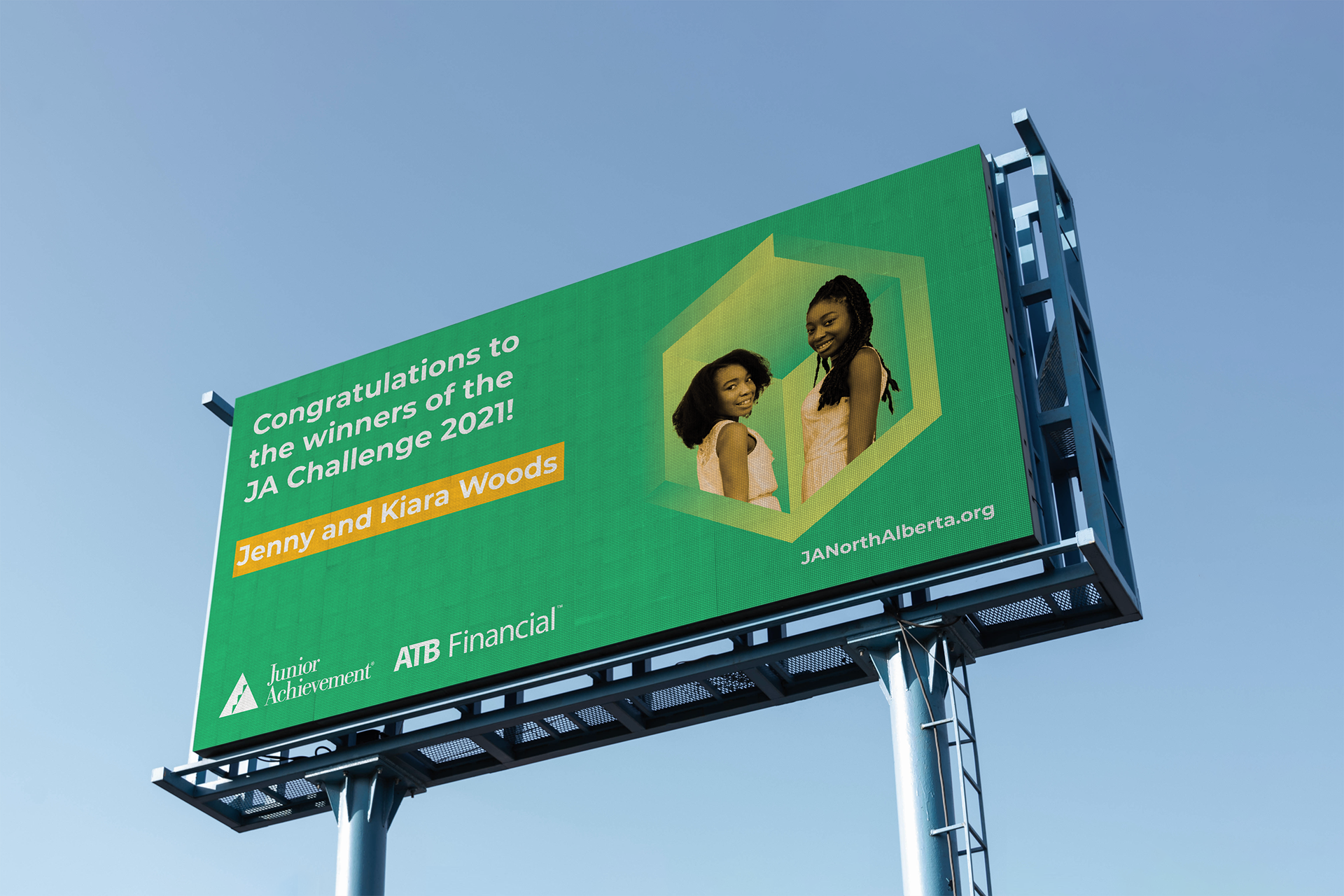 I'd like to thank Moh Elshamy for carrying the marketing and strategy side of this campaign, Jordan Mair for being a great and wise mentor, the judges for the insightful feedback, and ACE and JA for the fun opportunity!